Learn to sail and handle a yacht in Croatia and take the Norwegian Boating Licence at the same time.
Travel to Svalbard – see the Arctic and the effects of climate change and learn more about climate issues.
B
ORA Kompetansereiser (
What does BORA mean?
) offers trips and courses during both the summer and winter seasons. In the summer we offer sailing courses in Croatia which including the Norwegian Boating Licence exam and training in how to handle a boat whilst at sea. In the winter we take you to Svalbard to learn about global climate change.
Our concept is based on our belief that learning occurs best when theory is combined with practical experience. It is much easier to learn how to rescue a man over board if you have actually experienced how difficult it is, rather than just read about it. One understands the effects of climate change much better when one witnesses first-hand how Svalbard is changing rather than just being told about it.
The German poet Matthias Claudius said: "When you have completed a journey, then you have a story to tell". A trip with BORA Kompetansereiser will make you understand things worth telling as well.
BORA Kompetansereiser is the brainchild of Haakon Seeberg and Kalle Hesstvedt. Haakon and Kalle met on a yacht some 15 years ago and their friendship has remained anchored in their shared love of sailing and the outdoors. They have travelled and sailed together, competed against each other and participated in many regattas, including the Skagen Race and the Bergen to Shetland Race. Their friendship and cooperation will now continue with BORA.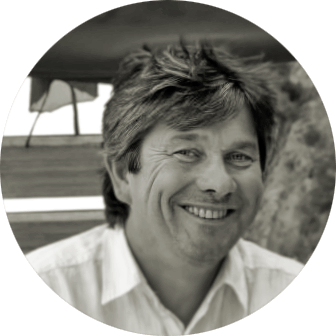 Haakon Seeberg
Haakon is responsible for the Bora Kompetansereisers sailing and marine competence program, and our activities in Croatia. He is a qualified Deck Officer class 5.
He is educated as a teacher and has a lifetime of experience from boats. He grew up next to the sea and can't recall any childhood memories that do not include boat life in one way or the other.
He has worked for NHO Service (a part of the Confederation of Norwegian Enterprise) where he had responsibility for health and welfare including contact with politicians and government. Haakon also has experience from the Coast Guard as a navigator and from the Lifeboat Service as a skipper for the last 15 years.
Haakon has a wide sailing and marine professional experience and has for a number of years worked on an Arctic seal hunting vessel from the 1800s. He has also been a freelance captain for event companies offering tours in yachts and RIBs.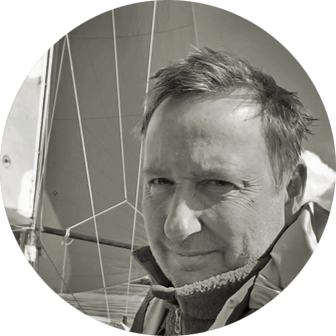 Kalle Hesstvedt
Kalle is responsible for our climate course on Svalbard. Kalle has been passionate about the environment since 1991 when he joined Greenpeace. He is educated as a naval architect and has worked in the oil industry, with international environment matters, in the Norwegian parliament and with developing wind farm projects.
Kalle has closely followed the global climate debate for many years. First, as an observer at the UN Climate panel (IPCC) when he was leading the Greenpeace International climate campaign, and through his job as a political advisor in the Norwegian Parliament.
His first boat was a 6-foot dinghy which leaked more than it sailed. Since then there has been a series of larger and more sea worthy boats. Today Kalle sails a 34 foot Sweden Yacht along the Norwegian and Swedish coasts whilst at home, and when in Croatia is to be found aboard a Beneteau 43.4 foot. Kalle has participated in a number of regattas and has sailed the Bergen-Shetland Race several times.
C
roatia and the Adriatic Sea is a nautical paradise. It offers warm weather, clear, warm waters and quaint small harbours with their dockside cafes and restaurants. This is the idyllic setting for our sailing courses.
We believe that you will become a better sailor by taking the Boating Certificate with water under the keel in Croatia rather than sitting at a desk in Norway. It can only be considered a bonus that after a long day with lectures and on the boat we will round it off with a pleasant meal at a local café with the boat safely moored by the dock.
The trend is that companies that hire out sail boats require that their customers have actual experience of handling yachts. This is why we have developed a course that will give this experience in addition to the theoretical elements of the Norwegian Boating Licence.
One of our key concerns is that our courses give the participants the skills needed to ensure they become safer sailors regardless of whether they own their boat or are hiring one. The course contains the theoretical knowledge required to pass the Boating Licence plus one or several modules to give practical experience.
The practical elements will combine the basic principles of sailing plus the safety aspects necessary to become a good sailor. This course will therefore also suit those who already have the Boating Licence but who wish to learn and experience how to become a safer and more competent sailor or captain. The course is also well suited as a team building exercise and as the starting point for a safer boating holiday.
It is possible to take the exam for the Boating Certificate on the last day of the course and participants will also receive a certificate showing what has been covered as part of the practical modules.
Examples of practical elements:
Navigating in unknown waters
Signs and markings
Navigation by lights and buoys
Manoeuvering in harbours
Man over board
Safe anchoring
Selection of safe harbour
Proper mooring
The course normally lasts five days, Monday to Friday, but can be extended if desired. A normal day on one of our courses will see 3-4 hours of theory teaching in the morning, followed by lunch. Then we set out to sea for the rest of the day, sailing in the coastal waters and between the islands outside Split. This part of the course will consist of a combination of instructions and basically learning by "try and fail" until all participants feel comfortable with that day´s specific practical element – be it "man over board", navigation, anchoring or simply maneouvering the boat into harbour.

B
ora Kompetansereiser is the Norwegian agent for 
Navaboats
 in Split, Croatia and we can arrange the hire of a number of different types of sail and motorboats. 
Navaboats
 have yachts from 36 to 50 feet as well as Norwegian captains. This is especially important for boats over 50 feet which require a qualified "Deck Officer class 5" captain. Hiring a boat through Bora Kompetansereiser is no more expensive than hiring directly from 
Navaboats
 and has the advantage that we will be your contact point for questions and requests about your trip right up until you board the boat. As agents for 
Navaboats
 it is important for us that our customers receive the service and attention required to ensure a pleasant and satisfactory boat rental and stay in Croatia.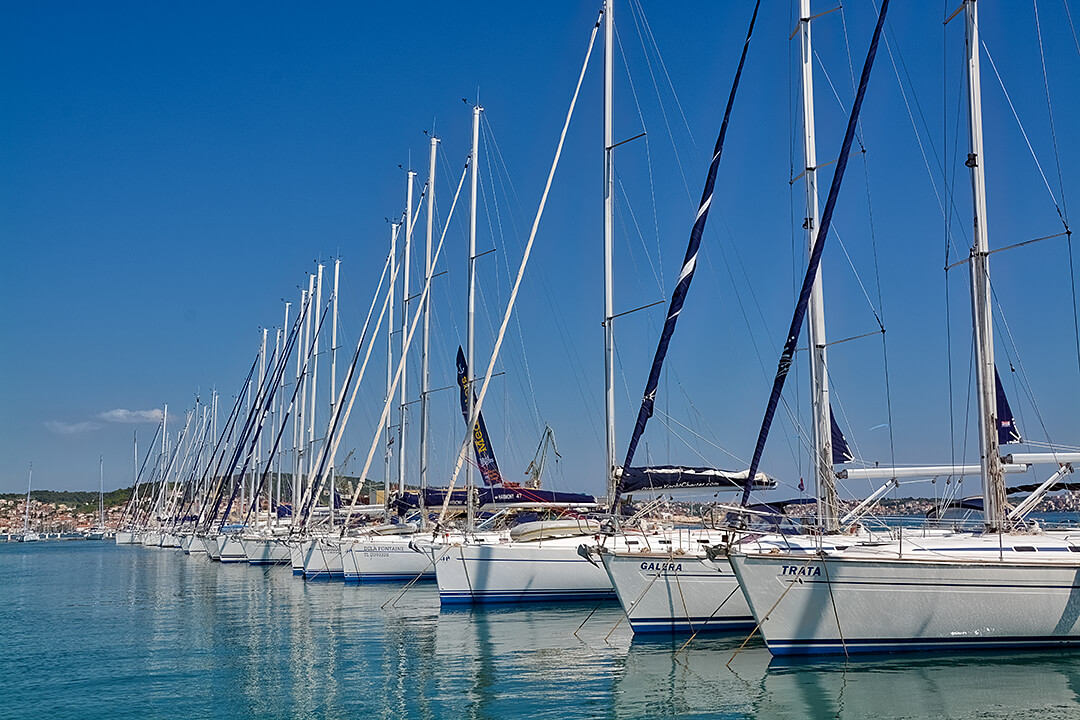 Climate course on svalbard
T
he Climate Course on Svalbard is suitable for individuals or groups who either work with, or are interested in learning more about, the issues of global climate change and the consequences of it. You will learn everything from the basics of the greenhouse effect and global warming to what we both know and believe about how the Earth will change over the coming decades. You will learn about the connection between climate change and what is happening in the Arctic, about renewable energy, about national and international politics and about how the way we lead our lives now and in the future will effect the climate.
You will meet some of the world's leading climate change scientists and hear about their research and experiences and what we can do to change things over the coming years. Interactive computer models will allow you to experience how the climate will change with different emission scenarios. You will understand the science of climate change much better than you have previously done, allowing you to participate confidently in conversations and discussions regarding the climate question. Last, and by no means least, you will get the chance to experience the dark Arctic winter through a 24-hour trip where you will travel by husky sled and spend the night in a traditional lavvo tent.
We guarantee that you won't see the sun but the chances of experiencing the Northern Lights are high. The knowledge and first-hand experience of the fact that even though it is -10 to -20 C around us, the atmosphere in the Arctic is rising quicker than anywhere on Earth, will give you a unique understanding of the issues and intricacies of global climate change.
The course can be tailored to match the participant's prior knowledge, interest areas and other specific requirements.

Themes covered on the Climate Course
Basic science
What do we know about the climate
What is happening and how do we know?
The difference between climate and weather
Are we sure that the atmosphere is becoming warmer and the climate is changing?
How is research carried out?
The climate change sceptics – do they have a point?
The consequences
Can we see the changes already?
Hasn't the climate always been changing?
Do a few degrees really mean that much?
How do we know that the changes we are witnessing are due to human influence?
How will the climate change in the future?
The politics
What does the world agree on?
What are the consequences of the Paris accords from 2015?
… and what are the implications for Norway?
What policy changes do we require – nationally and internationally?
Does it matter what we do in Norway – or in any single country?
What can we do? 
What can we do to reduce the problem?
Can we solve the problem without going back to the past?
What can each one of us do?
What kind of technologies do we have – and what is below the horizon?
Information about specific technology options – wind, solar, bio and life style changes
Climate course practicalities
The course normally runs from Monday to Friday. A normal day will see 3-4 hours of theory in the morning followed by lunch. The afternoons are typically a combination of lectures, working with interactive climate models and field excursions in the area. The lecturers will be experts in climate change research both from the University Centre in Svalbard and from other research institutes in Norway. Additionally, there will be a tours with dog sledging or ice cave tours. The course will be intense with a comprehensive content, but will also give good opportunities to experience the wild nature as well as the more urban side Svalbard and Longyearbyen has to offer